How to go from Airport to the Dead Sea hotels.
1- Air-conditioned car with English speaking driver 
Airport to Dead Sea  Best transfer Option
Option 1.
Professional and safe Taxi can be booked from This link Airport to Dead Sea easy and takes less than 2 minutes to book.
Hire an English speaking Driver with an Air-conditioned car to drive you.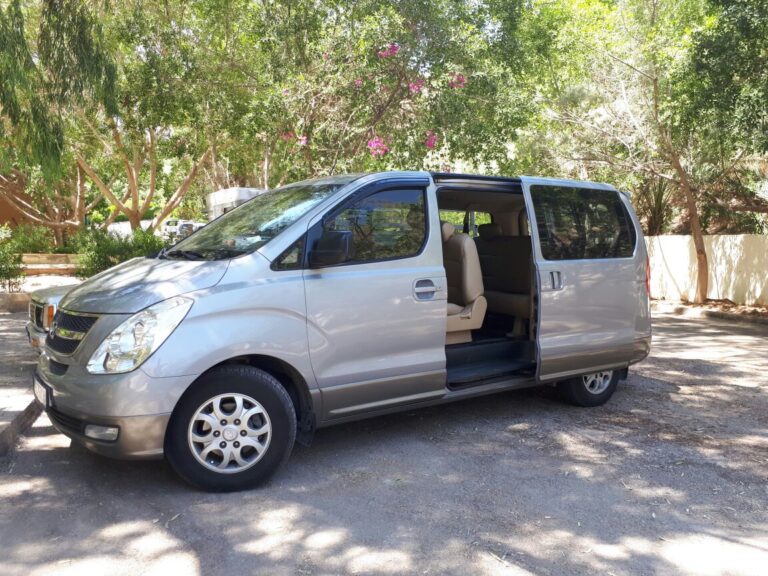 Make your trip more useful and fun
Option 2. 
It is a nice introduction to our country as Madaba and Mount Nebo is on your way to the Dead Sea from the Airport, and both are important sites with many fascinating things to see, also the Restaurants in Madaba are very good value and original good local food. check this link.
Option 3. 
Visit the Baptism site on your way where you will see where Jesus was Baptized.
Important Notes;
-The Driver will be holding a sign with your name on it in the airport arrival hall.
-The driver is responsible to check the actual time.
-You will have enough time to pick up your luggage and get the visa.
-kindly note that you can pay in cash to the driver in JOD or US dollars.
2-Official Airport taxi to The Dead Sea
Take Only the Official  Airport taxi from outside the arrival hall directly to the Dead Sea the prices varies depends on the International Oil prices. This link is for the prices but in Arabic.
Be careful of men hassling you they usually look nice and say "taxi taxi"  or try to help you with your bag be firm and simply use this method "no eye contact " with anyone until you reach the Airport Taxi sign and from there you should take one, the color of the car is grey payment is in cash to the driver.
Cheapest way, Airport Bus and local Amman Taxis
Bus and local transportation, Not Recommended.
Take an Airport Bus the time schedule is in this link and drop of @ the 7th circle stop and from there hire a taxi to the Dead Sea.
This transportation is a troublesome way and the savings is not worth the trouble
Please Ask anything you like !
Kindly if you have any question please write in the comment box down.
We are always happy and ready to answer any question about Jordan.
Thank you. and enjoy Jordan 🙂