How to go to Petra From Amman Airport options
-Most Reliable option.
Hire an English speaking Driver with an Air conditioned car to drive you from Amman Airport to Petra 
After the visit you have options firstly go to Wadi Rum secondly go back to Amman or go to the Dead Sea we can gladly wait for you and take for wherever you like 
Kindly notice if you are arriving late therefor you can sleep over in Petra hence you can visit Petra after you have slept, relaxed and had breakfast therefor you can visit Petra in the Morning before the sun is hot at noon.
Distance and Time Table
| | | | |
| --- | --- | --- | --- |
| From and To | Distance | Time on the road | Visiting time. |
| Desert High Way | 250 KM | 2.5 Hours | 0 minutes. |
| ِKings High Way | 290 KM | 5 Hours | 90 minutes. |
| Dead Sea High Way | 220 Km | 3.5 Hours | 60 minutes. |
-This one way transport can be done 24/7 .
The Desert High Way is the Quickest way to go to Petra and cheapest costs around 90 JOD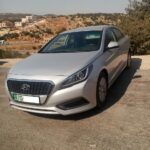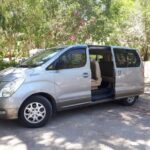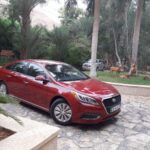 Book Online 
Professional English Speaking Drivers.
Safe, and hassle Free trip.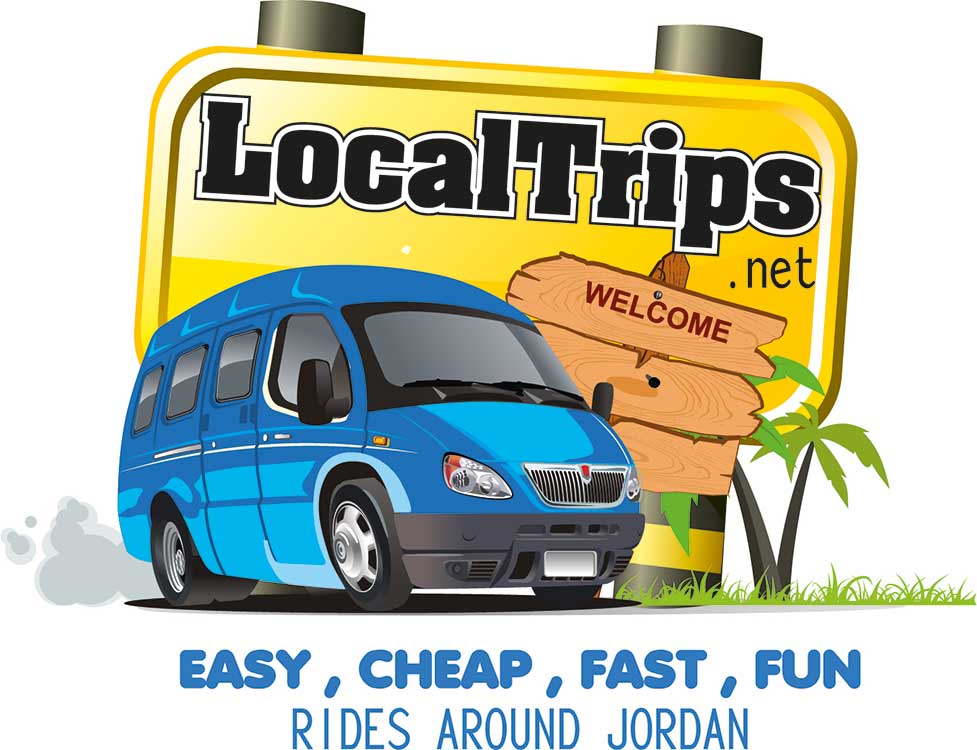 Another options for a Day trip from Airport to Petra
Only if you arrive early before 10 Am to Amman Airport!
First option;
Airport to Petra via The Kings High way is the longest and most scenic and cultural experience one hence the drive is through the Valleys and mountains of Jordan ,You can Visit Many places on the Way such as  Karak Castle a 90 minutes visit is well worth it and many stops on the Way .
Including many short picture stops like wadi Mujib and Wadi Hissa and Dana Mountains and Karak castle stop 90 Minutes .
Second Option to Go to Petra from Airport 
The Dead Sea High way is the most romantic drive by the Dead Sea where you can Take a swim "Float" for one hour and continue to Petra .
Tourist Bus, Clean and Punctual @ 6:30 am
2- Cheaper option, Go By Tourist Bus  Jett Bus to Petra.
Only one bus at 6:30 Am
Pros :
There is a big space for Bags hence no extra charge, drops you near the visitors center gate therefore very comfortable, but of course there is a thirty minute tourist Bazaar stop on the way where you can buy something to drink or use the Toilets.
Cons :There is only one bus going each day all year at 6:30 Am in the Morning So kindly make sure you are there before 6:00 AM , therefor before 5:30 from your hotel to find a taxi in the street,
To make your life easier look for someone to write in  Arabic the name of the station باص جت العبدلي  because time is critical and taxis might get you lost and you will ruin your day.
Booking is necessary in the high season for the Jett Bus and it can be done Online 
Take an Airport taxi from outside the arrival hall to  The Jett Bus Station in Abdalli in Amman, and from there take the bus to Petra. The price should be between 22 Jd per taxi ride, and the bus charges 10 JD per person/ one way trip. (2016)
Local Bus South Bus Station. The Local Way
3- Less convenient option to go to Petra from Amman.
Take an Airport taxi from to Amman to South Bus Terminal "Mugama Al Ganoobee" "مجمع الجنوب" and from there take a bus to Petra bus station. The price should be between 22 Jd per taxi ride, and the bus charges 5 JD per person/ one way trip.
The buses have no time schedule they go when they are full therefor be there before 2 Pm , this Bus will stop at Villages and Universities it is not a very comfortable ride but it is the Local way!
Or you can take the Airport Bus to Amman 4 JD/person , drop of the Seven circle and then a taxi to South station 5 JD/car.
Frequently asked Questions
Please Ask anything you like !
Kindly tell us about your experience by commenting to this post if you experienced any problems, or have a better suggestion or any  warnings to future travelers kindly post it here ,no need to login.
By sharing your experience you will have a great effect to eliminate all the tourist trap like taxi drivers and so on ….
Thank you. and enjoy Jordan 🙂